Solar-powered battery charger for maintenance during long-time parking.
Small flexible, 370x185 mm none-slide solar panel. USB output for complementary charging. 550 mm cables for connecting via cigarette lighter or direct on the car battery. (varies with car model)

Can also be used to prolong time of use for you cell phone on the beach?

Please note, only for maintaining, will not recharge an empty battery. If connecting directly of battery, you might need longer cables.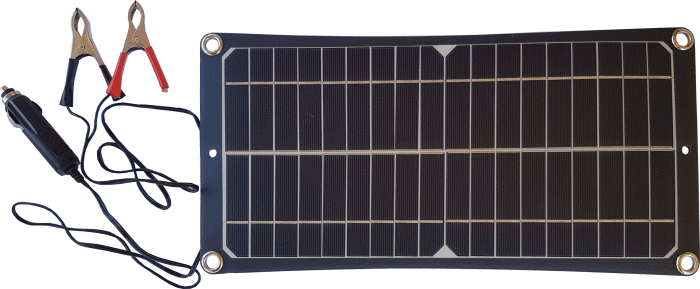 Price €70
You can purchase or view the product at: